"Our high quality products, superior after sales service, and principles of professionalism were the main support to grow in the market"
Micronet

Micronet is a worldwide provider, developing and manufacturing advanced networking solutions for Enterprise, SME, ISP, and SOHO. Since 1992, Micronet has delivered over tens of millions of connections worldwide. Today, Micronet offers two product groups, the Network Infrastructure Group (NIG) and Application Solution Group (ASG).
INTEL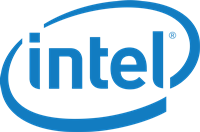 Integrated Data Systems is a certified INTEL PRODUCT INTEGRATOR in Lebanon. IDS products and procedures yield the most advanced and most comprehensive range of services for all PC users. IDS systems under the COMPUTREND brand are made to exceed your expectations on what a PC can do for you. The distinct features surpass the PC of today and set the standards towards the technological powerhouse of tomorrow. Innovation, Quality and Aesthetic details are some of the factors that are taken into consideration when assembling COMPUTREND Personal Computers..
PowerPack

IDS is the owner and developer of PowerPack Business Software.
IDS PowerPack Business Software is a complete line of applications and modules specially designed to help you tracking your business processes and planning new strategies from your information infrastructure.
PowerPack modules are the Accounting, Budgeting, Project Management, Inventory, Costing, and Payroll.


View Product Details